M3: Man, Male, Masculine is the South-Asian regional project on the theme of Masculinities by Goethe-Institut, aiming to discuss current visions of masculinity with children and young adults of both genders in India and Bangladesh.
On 27th March, we wrapped up a 3-day 'Train the Trainer' workshop as part of the project, guiding educators from 6 different partners of Goethe-Institut on taking forward our curriculum on exploring masculinity through photography.
Our participants were Ritaban Ghosh and Sudeshna Roy from Kolkata, Alisha Sadikot and Vanessa Vaz from Mumbai, Farhad Rahman and Munira Morshed Munni from Dhaka, Abhijit Vilas Patil and Chaitanya Modak from Pune, Sri Vamsi Matta and Nisha Abdulla from Bangalore, and B. Prabu from Chennai.
The workshop culminated in an exhibition titled 'Questioning the Obvious', showcasing four activities:
1. 'Masculine Lines, Feminine Curves': A DIY Photo Studio Activity
'Masculine Lines, Feminine Curves' is a visual trope about the marked difference in the way men and women are drawn in artwork and animation. Males—be they human(oid), robot, or animal—will have more angular faces, square jaws, and broad, square shoulders, while females will have smoother, rounder faces and curvaceous bodies.
This activity involved educators looking at the use of lines and shapes in portrayal of masculine and feminine qualities, and continuing to shoot objects exhibiting these qualities in their own DIY photo studios.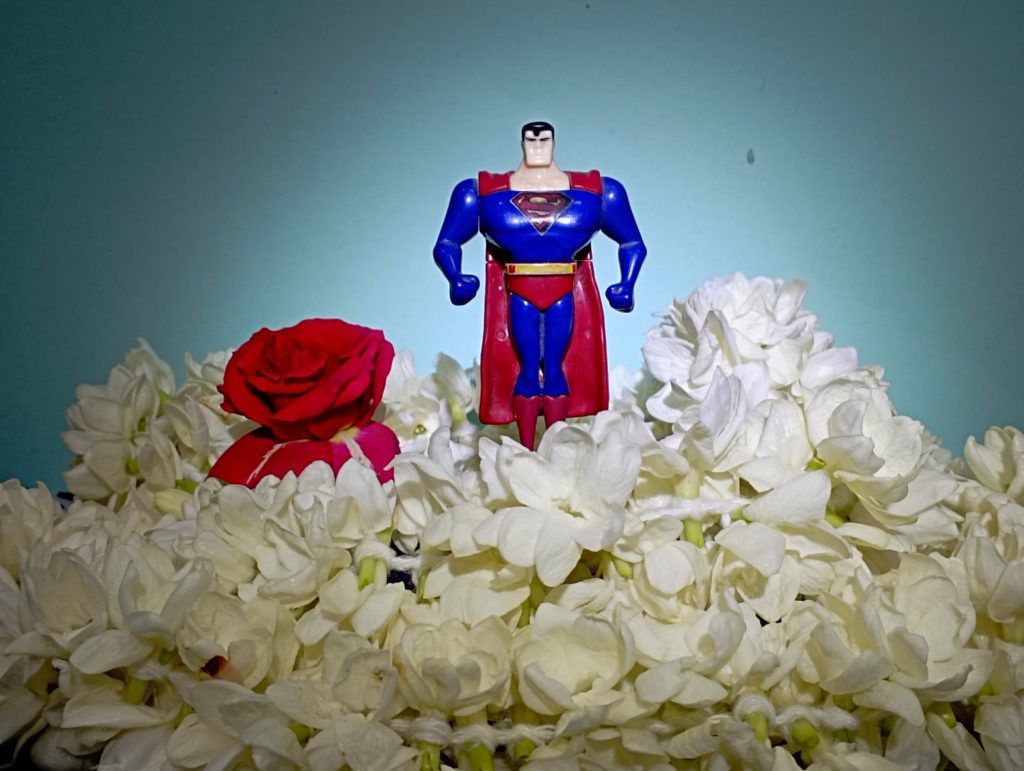 2. Making a Self-portrait-collage
How would you describe yourself? What words or phrases would you use to talk about your likes, dislikes, your home, your family, your community, your hobbies, your favourite colour, food, or books? How would your parents describe you? What about your teachers or your friends?
In pairs, our participants worked on expressing the way they saw themselves, the way strangers might perceive them, and the way their collaborator perceived them through a visual, making a collage using a collaborative self-portrait. See some examples below!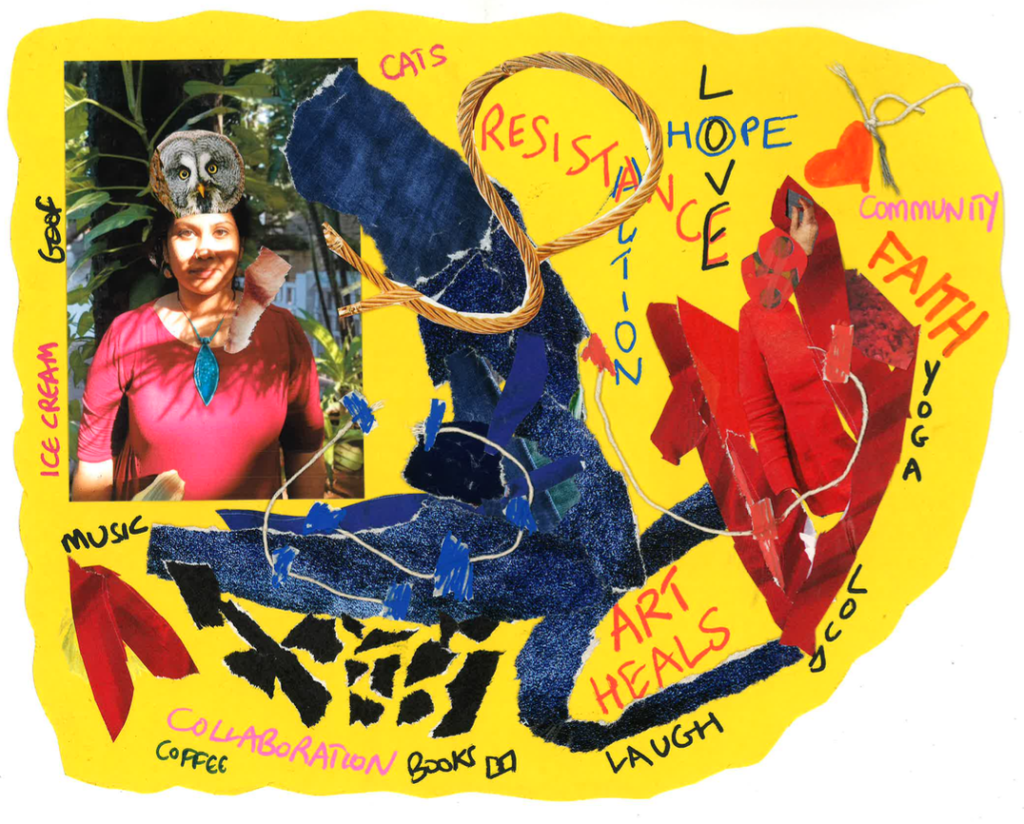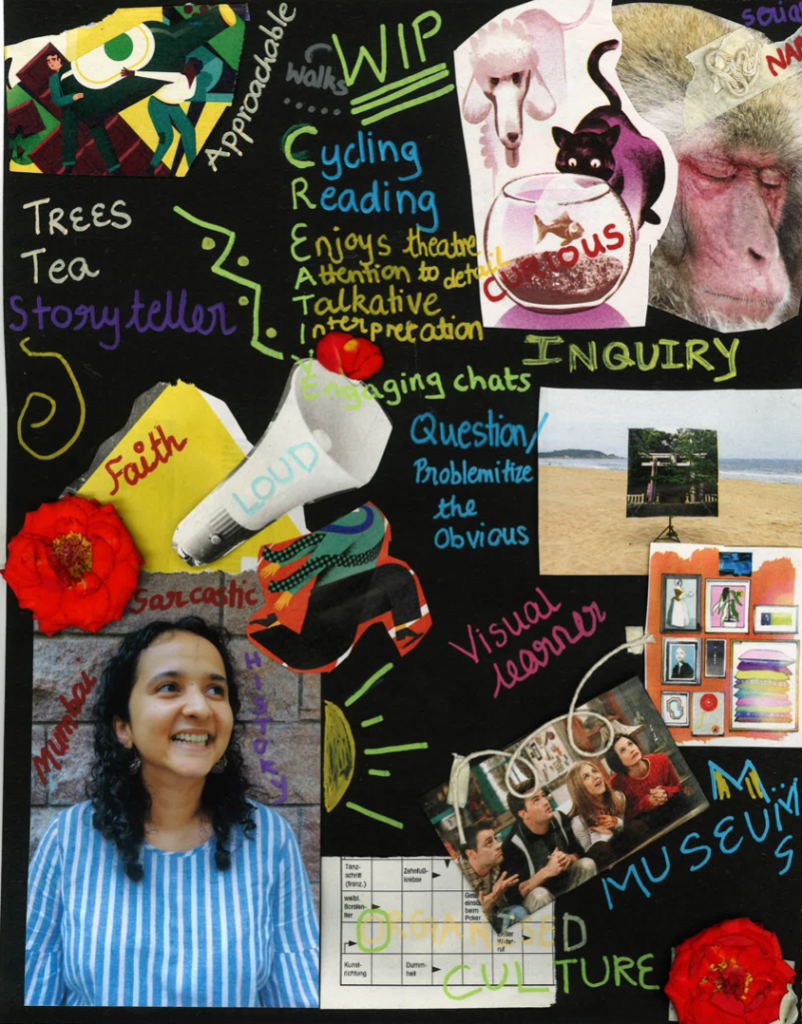 3. Make a Body
An activity designed by Tate, 'Make a Body' involved exploring the way sculpture can help us to rethink our own bodies in relation to gender, and how thinking through non-human bodies, such as alien life forms, can be a useful introduction to thinking of gender as a construct.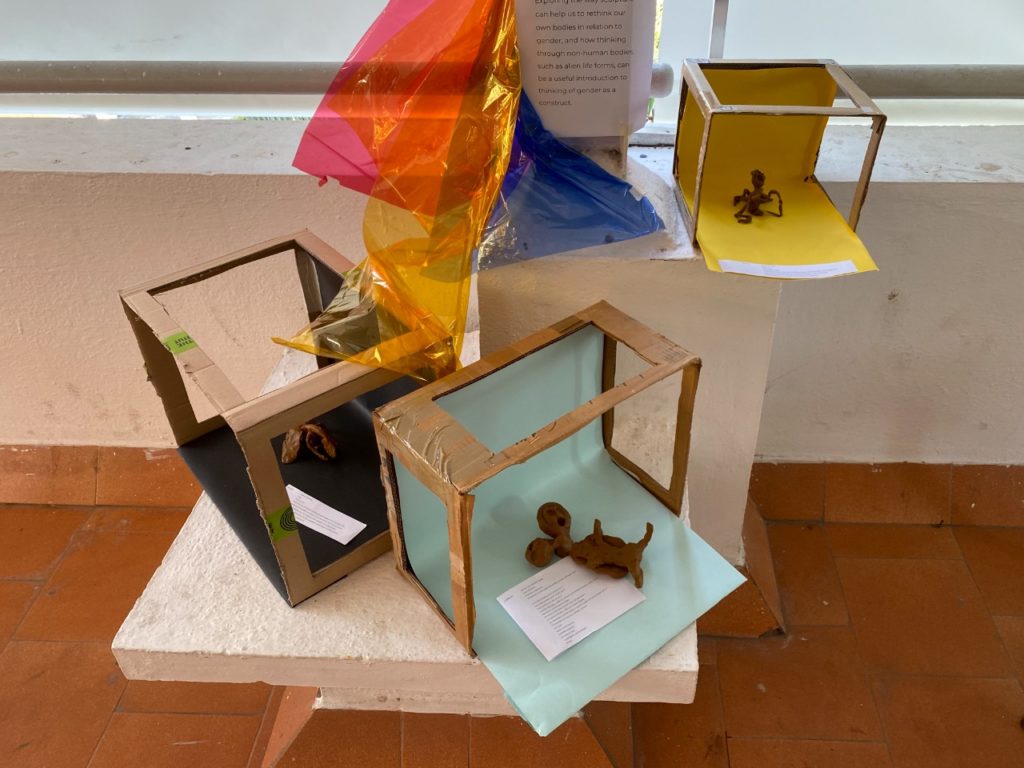 4. Masculinity in Me: A photo-based activity about embracing the masculine in us
How would you represent the masculinity in you through a photograph? Take a look at some of our participants' photographs and captions below!
We had a fantastic learning experience working with each of the 11 educators, and we eagerly look forward to all of them taking our curriculum for project M3 forward to students across the world.
The workshop wouldn't have been a success without the support of Dr. Katharina Görgen, Ms. Geetha Vedaraman, Ms. Mrinaalini Narain, Mr. Sudhakar, and the entire team at Goethe-Institut.