Students from the Nalandaway foundation recently had their first-ever online exhibition with CPB Prism after attending a 7-week photography course, during which they were divided into two batches.
For the past few months, students had been exploring and photographing their homes and loved ones while building up to a final project. The projects reloved around what home meant to each of them.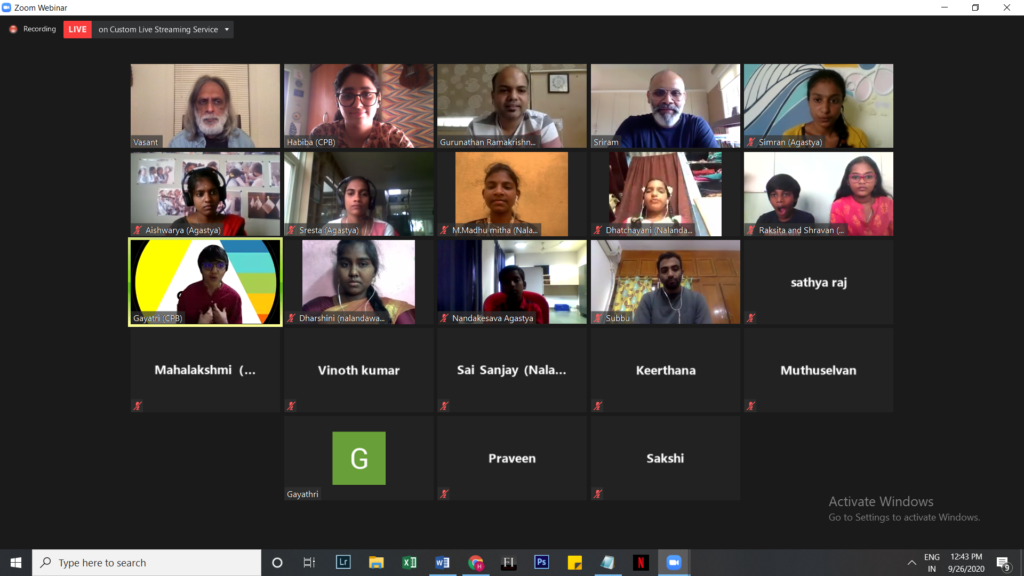 Congratulations to all the student photographers and the instructors too! Proud to be associated with CPB/Nalandaway & Agastya!

Vasant Naya, Founder MurthyNayak Foundation
Loved your pics Dharshini, and the ideas that you've tried to communicate. Good job.

Sriram Iyer, Founder Nalandaway Foundation
A glimpse into the students' projects:
Mahalakshmi's project showcased her family and her home through old photo albums and new relationships.
Dharshini explored her relationships with her family and home. She also photographed and documented the activities she enjoys the most.
Keerthana photographed some inquisitive guests and took us back in time with old photos.
Siblings Raksita and Shravan Rajagopal explored their relationship with their house and their home. They also documented the people and things they love.
Head over to Part 2 for more!