(cont'd from Part 1)
During the lockdown, students of the Nalandaway Foundation began exploring their environment and documenting their lives and relationships as part of a digital showcase.
We also had a guest presenter Gurunathan Ramakrishnan showcase his work!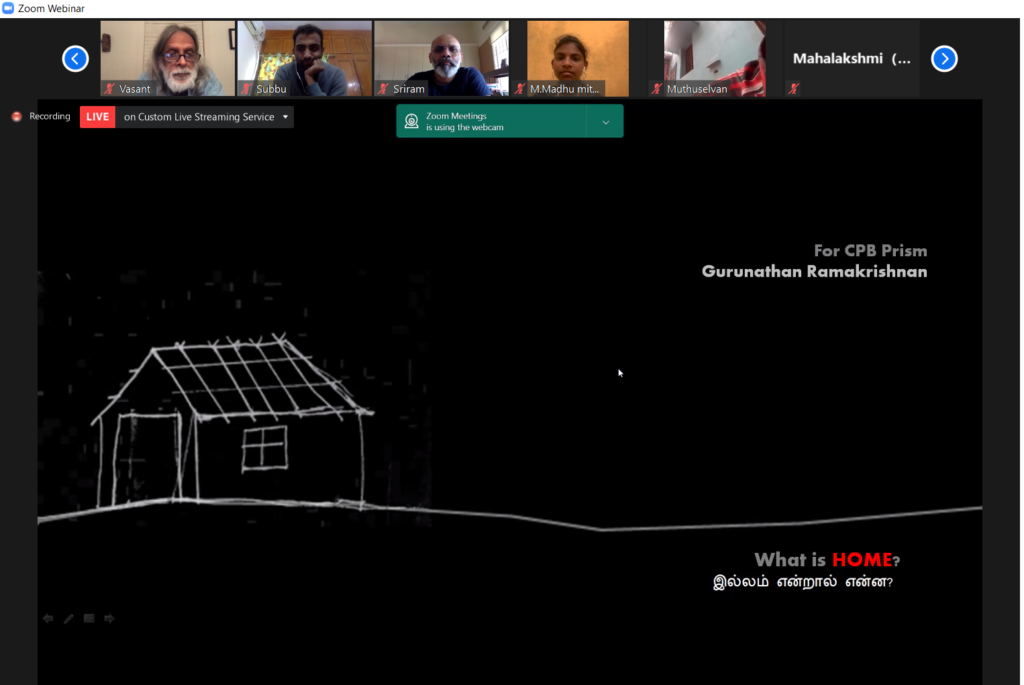 A glimpse into the projects of the students:
Madhumitha documented her surroundings and observed the people around her. She also showed us her hobbies and her favorite things to do.
Datchayini's project was a glimpse into her home, and a way of documenting a little about all the people she loves.
Sai Sanjay's work
Sathyaraj's work
We also had students from the Agastya Foundation showcase work done over the course of their Abhivyakthi Project. The students received a lot of praise for their work and presentation!
Wonderful photos Mahalakshmi and Dhatchayani

Sriram Iyer
Great session – what a treat! Thank you!

Vasant Nayak
Amazing work by the children!

Suhasini
Amazing work, just awesome

Uday Gnanadason