Over the past few months, we've been working on a project with the Goethe-Institut on Masculinity. We had 10 students from Nalandaway Foundation as part of our pilot workshop on this topic.
Hi! I'm Habiba, one of the educators at CPB Prism. I was the primary educator for this program and this workshop took place over 20 sessions over 2 months. As we explored integrating different concepts with photography. This time, it was masculinity! Being part of the M3 project from Goethe-Institut gave us the chance to research and understand why this topic is important to talk about.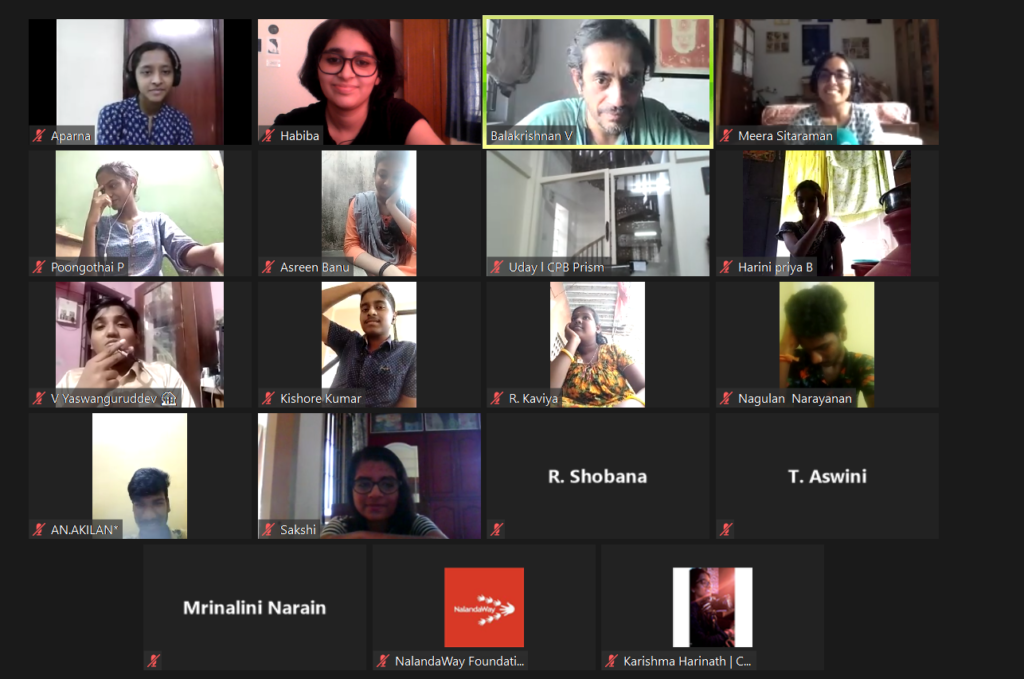 As we started this program, I was a little anxious if I'll be able to connect and teach the students these concepts online. As I went into it, I realized that the students were able to interact and connect with a lot of ease and interest. The classes were always energetic and full of answers, the students were always ready to share! It made me happy when I saw the students starting to question and identify situations in their environments based on our discussions. This program has been a crucial intervention to the students as they were introduced to a different perspective.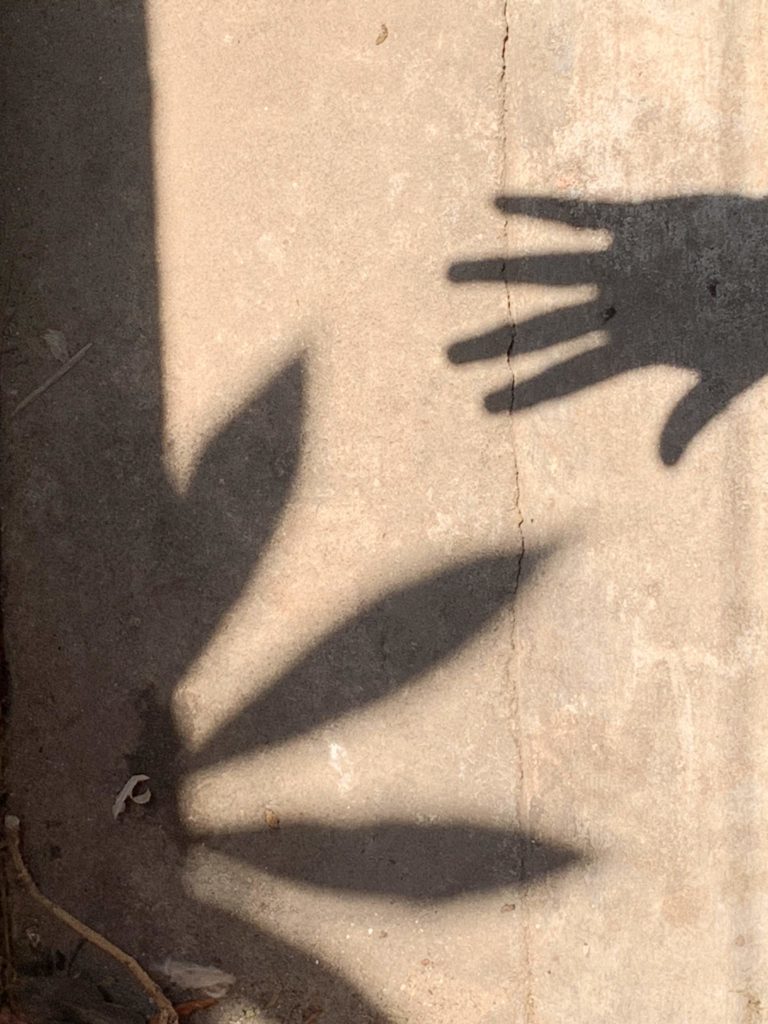 Started the workshop with photography lessons where children learned all the important concepts of visual storytelling and composition. They were able to make use of their limited surroundings during lockdown to explore and observe things that have been around them all this while. They were able to develop different perspectives and stories through these lessons.
After learning photography for 9 classes, we went into the theme of this workshop, Masculinity. We had lots of discussions where students were able to see and question real-life situations around them. Understanding what it means to be masculine and how it has evolved is what we tried showing through popular culture and real-life stereotypes in this workshop.
An understanding of men having feminine attributes and women having masculine attributes grew over the course of the program. The students were gradually able to question and observe people in their circle understand these attributes.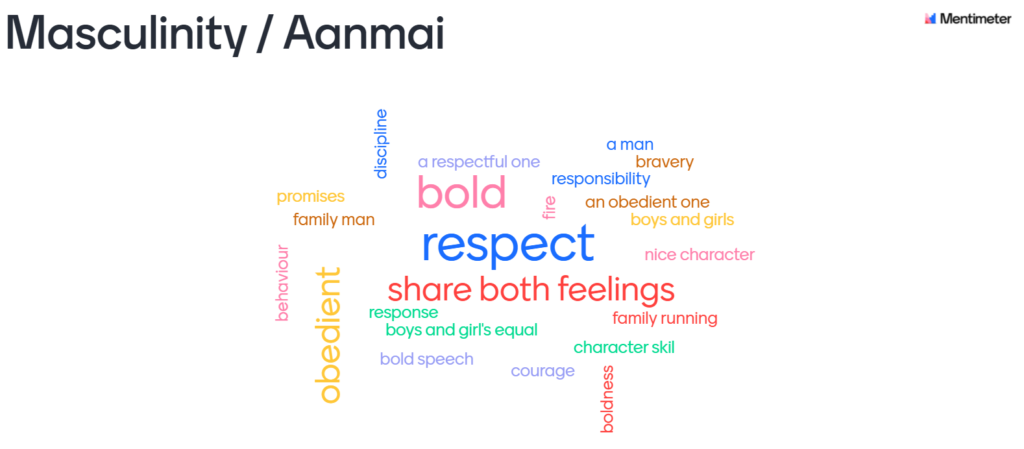 As we progressed through the workshop, we had two external facilitators come in to integrate masculinity through theatre and storytelling. Mr. Bala from Theatre Nisha helped us introduce the concepts of masculinity to the students through a story that showed the evolution of masculinity through the ages. He held discussions on what it means to be a man and how it has changed over time. From the expectations laid on them to how it affects their wellbeings and that of others.
Ms. Janaki Sabesh from Golpo Tales Unlimited joined us to have a session of storytelling. She did a wonderful job of reiterating the concept through children's storybooks. She read
Many discussions followed the stories and the students were curious and eager to participate. They were able to share and relate to these stories and question the gender roles they see around them. Towards the end, they also created their own story called, Pasa Malar!
This is what our students had to say
"This session is so useful, I learnt many things in this class like how to take photos and about masculinity and femininity and the mentors were so friendly, thank you for this lovely session"

Participant
When Bala sir was conducting the session he said, "There is femininity in a man and masculinity in a woman" and this has stuck with me.

Poongothai, 14
"We had a storytelling program by Janaki sabesh ma'am who told us three stories. She took the session with a lot of excitement, by making sounds and actions and truly becoming one with the characters. It was really interesting and all the stories were interlinked.The class was interesting. We also got a prompt and made our own story and named it 'pasa malar'. I really enjoyed the class!"

Harinipriya, 14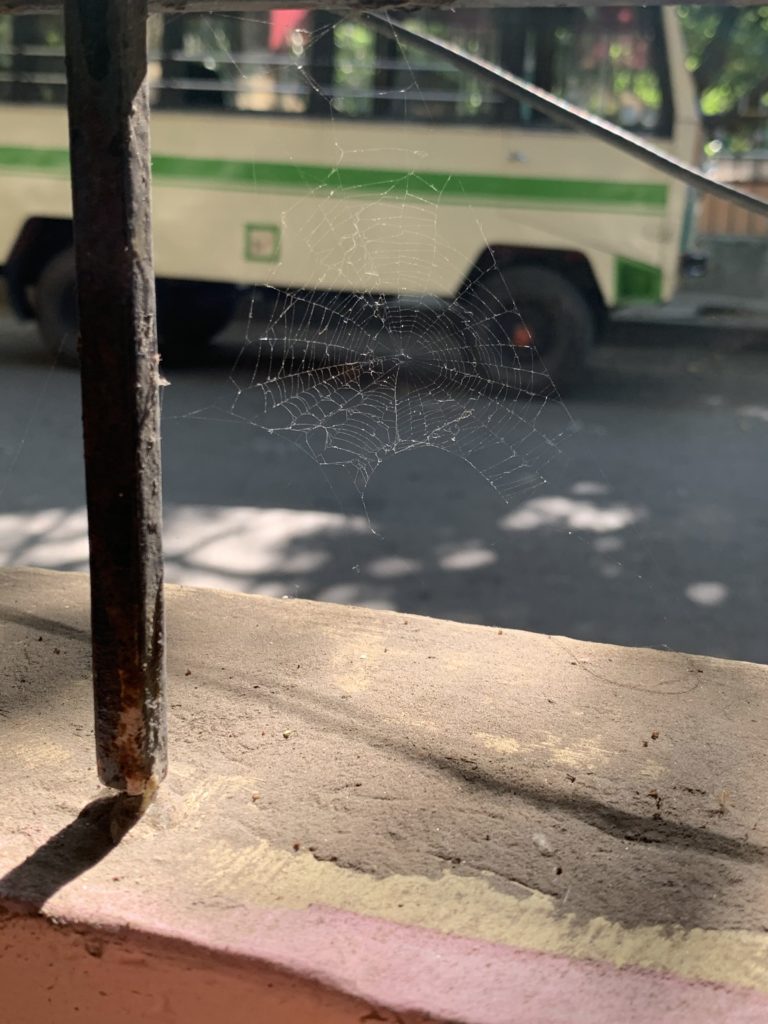 This is what our observer had to say
"As an observer attending program sessions on Masculinity conducted by Ms Habiba, was enriching to say the least. I must admit, I was filled with a sense of mixed emotions as we entered the program. I was not sure how these students would pick up and translate photography concepts around the theme of masculinity. But they did an amazing job through group discussions, and visual examples shared by them at various points of the program.

I was also curious, how as an educator this theme would be taken to students. Ms Habiba, reinforced my faith with arts teachers, as I found her, provided firstly a safe space for these students to explore their own understanding within their own context of what masculinity ment, constantly encouraging them to move away from their comfort zones, she encourages by doing activities herself and making these students realise that it was ok to take risk with themselves if the reason was to learn and grow. Secondly, as an educator, she showed compassion and love to each student and a firm voice when needed, with students appreciating each other and each session in its entirety.There were many meaningful discussions and laughter in every session and I had the privilege of attending.

Uday Gnanadason Program manager, CPB Prism
A step forward
We asked the students to fill up a pre and post-evaluation form to measure any change in perception over the course of the program. Knowing well enough that the impact will only happen slowly over time and can't exactly be written in number, we attempted to use this method to know if we're on the right track. One of the questions we asked the students was if it's okay for boys to cry? With the options, yes, no and sometimes, when they are alone. This is what the student shared

As we spent time researching and understanding this concept, we realized how the boys are left behind in many conversations relating to gender. How they aren't given the space to express and be themselves. How they have also been trying to conform and navigate the complexities of being a man in today's society and the expectations that come with it. With this workshop, we hope the students found the space to express, pause and question the many realities that surround them.
Special thanks to Goethe-Institut for bringing us this project and Nalandaway Foundation for helping us reach the students.