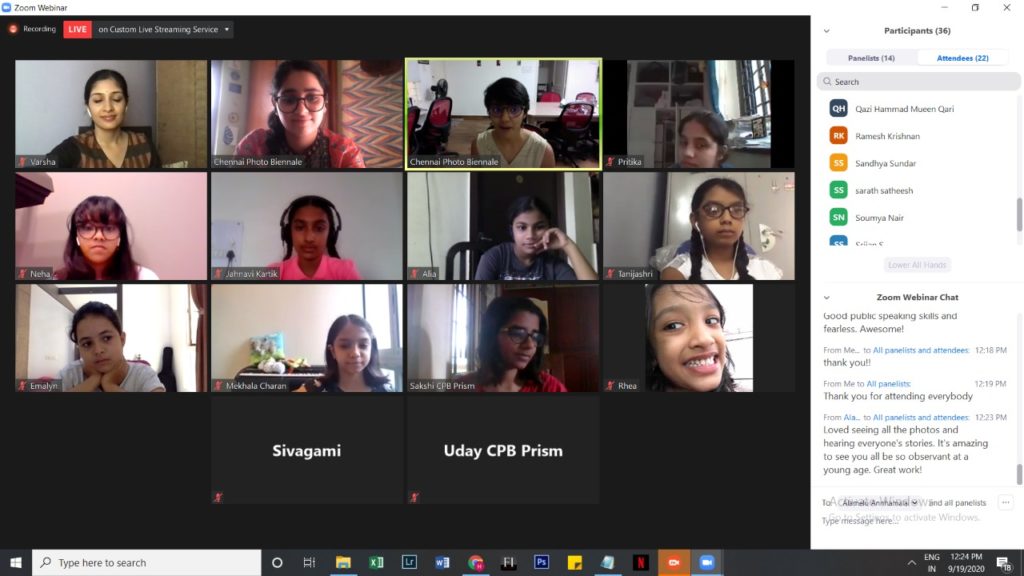 Our students from #EyeSpyWithCPB Level 2 and #TeenPhotoAcademy had their first ever online exhibition!
For the past few months, students have been exploring and photographing their homes and loved ones while building up to a final project. Some students convey the bonds within their closely-knit family, some explore multiple homes, some document travels, while some showcase home as a place of shelter and comfort!
As a bonus, we also had art educator and co-founder of Art Student Thoughts (@artstudentthoughts) Varsha Narayanan (@varshnarayanan) joining us as a guest presenter! Varsha currently teaches art for primary school children and Indian History of Art, Architecture and Culture at NIFT, Chennai (@niftchennai).
Art Student Thoughts is an educational blog and Instagram page which aims to present art, art history and art theory concepts in a simple and accessible manner. Over the last two years, the blog has grown to include art walks and quizzes, workshops for school children, devising art-based syllabi and activities, as well as writing content for other art blogs.
Through her on-going photography series, 'Kathir' (meaning 'ray of sunlight' in Tamil), Varsha looks into her relationship with sunlight in her house. She tries to capture an indescribable meditative feeling that the light evokes in her, thereby translating into something intimate, delicate and ephemeral.
Here's what some people had to say about the event!
Really enjoyed seeing all of your work, keep photographing!

Alisha Vasudev

Excellent presentation by all the kids. Good public speaking skills and fearless. Awesome!

Prathiba Sowmyanarayanan

Loved seeing all the photos and hearing everyone's stories. It's amazing to see you all be so observant at a young age. Great work!

I found the session to be really interesting to see children observe their surroundings and present it in the form of photos. I loved how each child had associated a memory or story with the photo and that gave us an insight into their lives. Nice to see them appreciate each others work as well. Great work to all the panelists and CPB for organising this!

Alamelu Annhamalai, Chennai

Great show! And lovely to see the perspectives of different children

Pavithra, Chennai

It was pretty good and they all were presenting it cutely also their photos were quite good

Sovya, Madurai

Really enjoyed the session …kids are really amazing with varied thoughts on the same topic …enjoyed the photographs taken by the kids …special mention about kathir too…

Sujatha Sankaranarayanan Chennai

Alia was doing fantastic

Shara Chennai

It was a interesting class

S.Sarath, Chennai
Nice session, well presented , fabulous talents to see, so refreshing

Jayaraman krishnamurthy Chennai
great stuff!

preethi vaidyanathan
I am inspired!!!

Qazi Hammad Mueen Qari, Srinagar
nice sessions, kudos to you for organizing this, appreciation to all presenters , very thoughtful photos with lots of emotions , enjoyed

Jayaraman Krishnamurthy
this has inspired me too, to take more photos of my home. thanks to all the photographers here today. great show!

Soumya Nair, Kochi
Well done Emalyn, very proud, Nanna and Pa

Jan McDonald